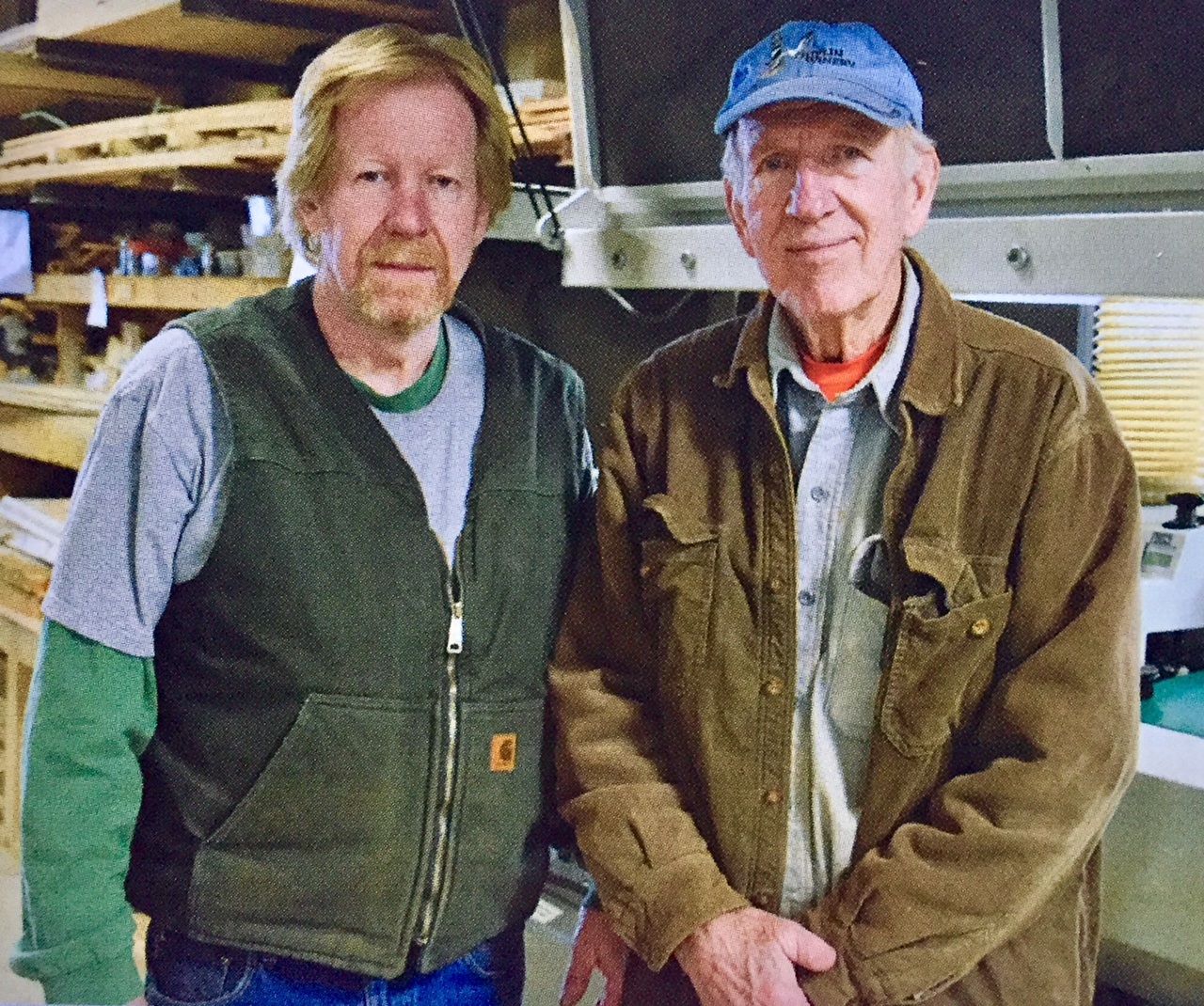 -reprinted from "Today: Cortland County" - Cortland Business Development's newsletter January/February 2017
It was the 1960s, and Vernon Kennedy decided it was time to move himself and his young family away from his southern New Jersey home and sample life elsewhere. They wound up in Tully, where Kennedy worked as a carpenter and dabbled in selling snowmobiles during the winter months.
Kennedy also began building and selling wooden racks for hay wagons. From there he added another product, utility buildings, which became a very successful line and turned into a full-time business he launched in 1974.
For the next 30 years, Kennedy produced up to 500 utility buildings annually out of Preble under the business name Kennedy Hardwood, and further diversified with camps, deck buildings, spas, playhouses, mini garages, animal barns and more.
By the mid-1990s, Kennedy Hardwood began experiencing a drop-off in demand for its structures. Large-scale "box" stores had introduced a source of cheaper, lower quality utility buildings people were enticed to buy. It was time to make a major shift, and Kennedy Hardwoods did just that in 2005 by diversifying its product line once again.
"We watched this influx of lower quality structures and decided we weren't going to compromise to price compete with lesser products," says Scott Kennedy, Vernon Kennedy's son, who now runs the company with his father. "We continued to build and sell utility sheds, but Dad got the idea to add millwork to our business, which was a niche service the area needed. It was a great idea."
Today, more than 90 percent of Kennedy Hardwood's business is quality millwork and hardwood flooring for customers ranging from homeowners and contractors to major commercial woodshops. The company's five employees provide milling services for customers working for such clients as Marriott Fairfield Inn and Suites, Cornell University, SUNY Cortland, Destiny Arms and West Point.
"We take great pride in being a custom shop that uses locally purchased materials as much as possible for our business," Scott Kennedy says. "We're very happy with the direction in which we're headed. The trick is to focus on what you have in hand and make sure you are doing that well. I am a great believer in slow growth and making sure you can manage it."
Image: Scott Kennedy, left, and his father Vernon stand in front of a Weinig moulder that mills flooring and custom mouldings.